WTCG's mission is to enable individuals and families to reach their full potential in mind, body and spirit, using evidence-based counseling and educational services.

WTCG's Veterans Services program exists to connect veterans, reduce barriers to care, provide top quality, evidence-based services and resources, and assist the veteran community in reaching their full potential.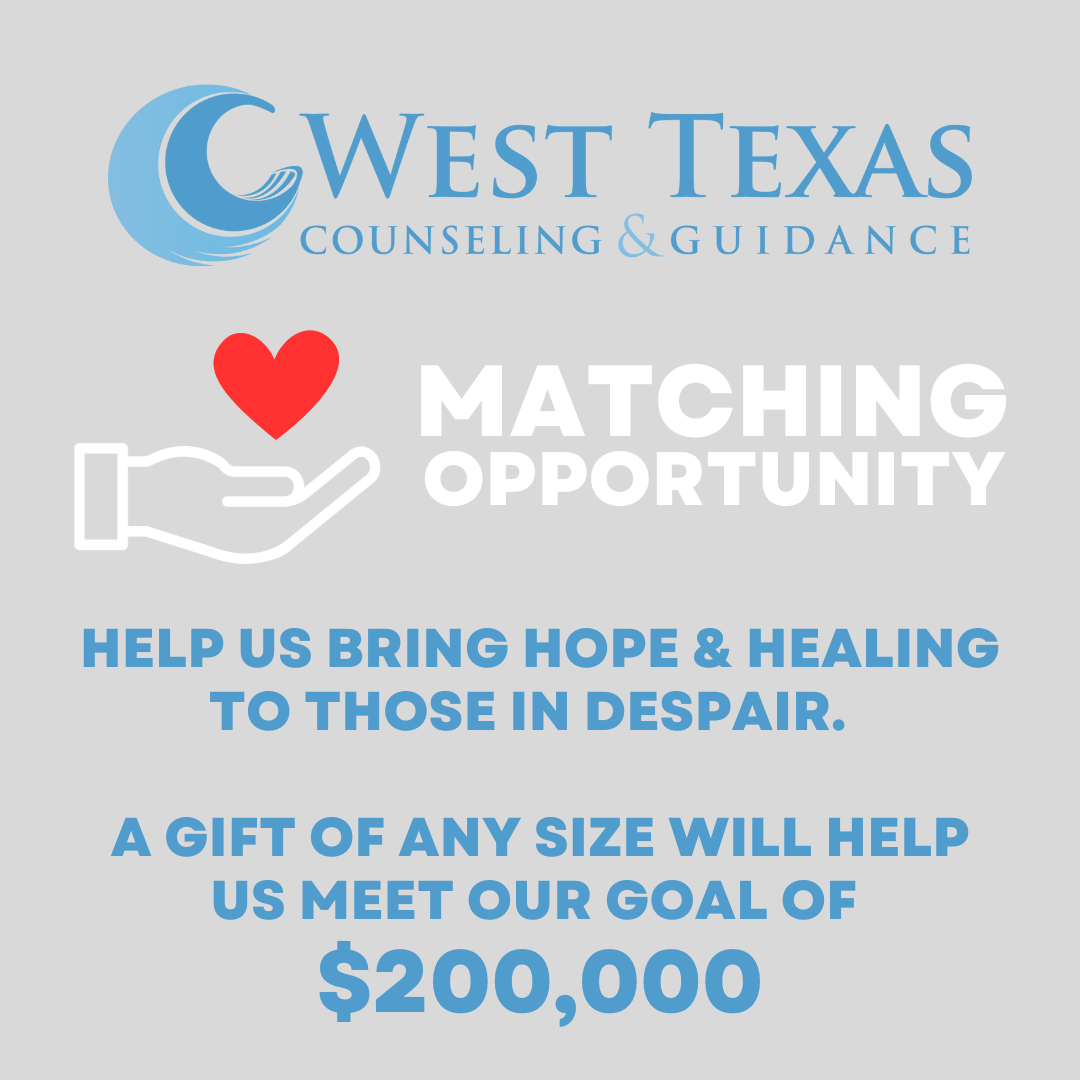 Participate in an exciting WTCG Matching Opportunity:

"Dearest Friends!

I have exciting news to share! An anonymous donor has generously offered a $200,000 matching opportunity for West Texas Counseling & Guidance!
Please consider a gift of any size to West Texas Counseling & Guidance to help bring hope and healing to those in despair during the holidays.
West Texas Counseling & Guidance provides services to thousands of individuals, regardless of one's ability to pay.
Thank you for your incredible support and belief in our mission. We cannot do what we do without you.
Most sincerely,
Dusty McCoy, LPC-S
CEO of WTCG"